Haute Savoie - French Alps
APW specialises in the sale of properties Alpine locations in the Haute Savoie between Lake Geneva and the Chamonix valley plus Western Switzerland (the area on the introduction map).
These locations include:
Portes du Soleil - Chatel and Morzine valleys
Thollon Les Memises - ski village overlooking Lake Geneva
Alpes Vaudoises - Swiss resorts close to French border
Evasion Mont Blanc - villages close to Chamonix
Nearby there are famous summer attractions such as Lake Geneva. On the lake people sail, water ski, windsurf and swim in the Spring, Summer and Autumn. There are several golf courses, tennis clubs and spas, Evian and Thonon are beautiful floral towns where one can enjoy life all year round, not to mention the Swiss towns of Lausanne, Montreux, Vevey.
The Alpes Vaudoises are the closest substantial Swiss Alps to Geneva and the lake. The views from Villars are fabulous. The rise from the Rhone valley floor at 500 metres to the top of the nearby Dents du Midi over 4,000 metres covers many different levels of vegetation. Magnificent views of the Mont Blanc massif are possible to the South West. Villars and the villages of Barboleuse, Chesieres, Gryon and Villars are very well supplied by ski lifts and funiculars. You can therefore potentially "ski in ski out" from many properties which is a bonus. The Alpes Vaudoises has 550 km. of piste and 180 lifts. There is also a glacier at Les Diablerets for skiing up to 3000 metres.
There are many famous ski areas close by including Chamonix, the Portes du Soleil, Villars, and Verbier. The closest world class ski area is the Portes Du Soleil on the other side of the Rhone valley and it has 650 km. of piste and 220 lifts.
Transport
By air: Our criteria is the resorts should be within 90 mins. of Geneva international airport to make a weekend visit possible.
By car: Assuming the channel ferry or train, take the French auto routes either past Paris or Rheims to Dijon then along the A41 to Geneva.
By train: TGV to Geneva - then Swiss train to Monthey or Aigle for Villars & Chatel. French train to Evian / Thonon or St Gervais for Thollon or Combloux.
1 1/2 - 2 hours drive from Geneva international airport.
Portes Du Soleil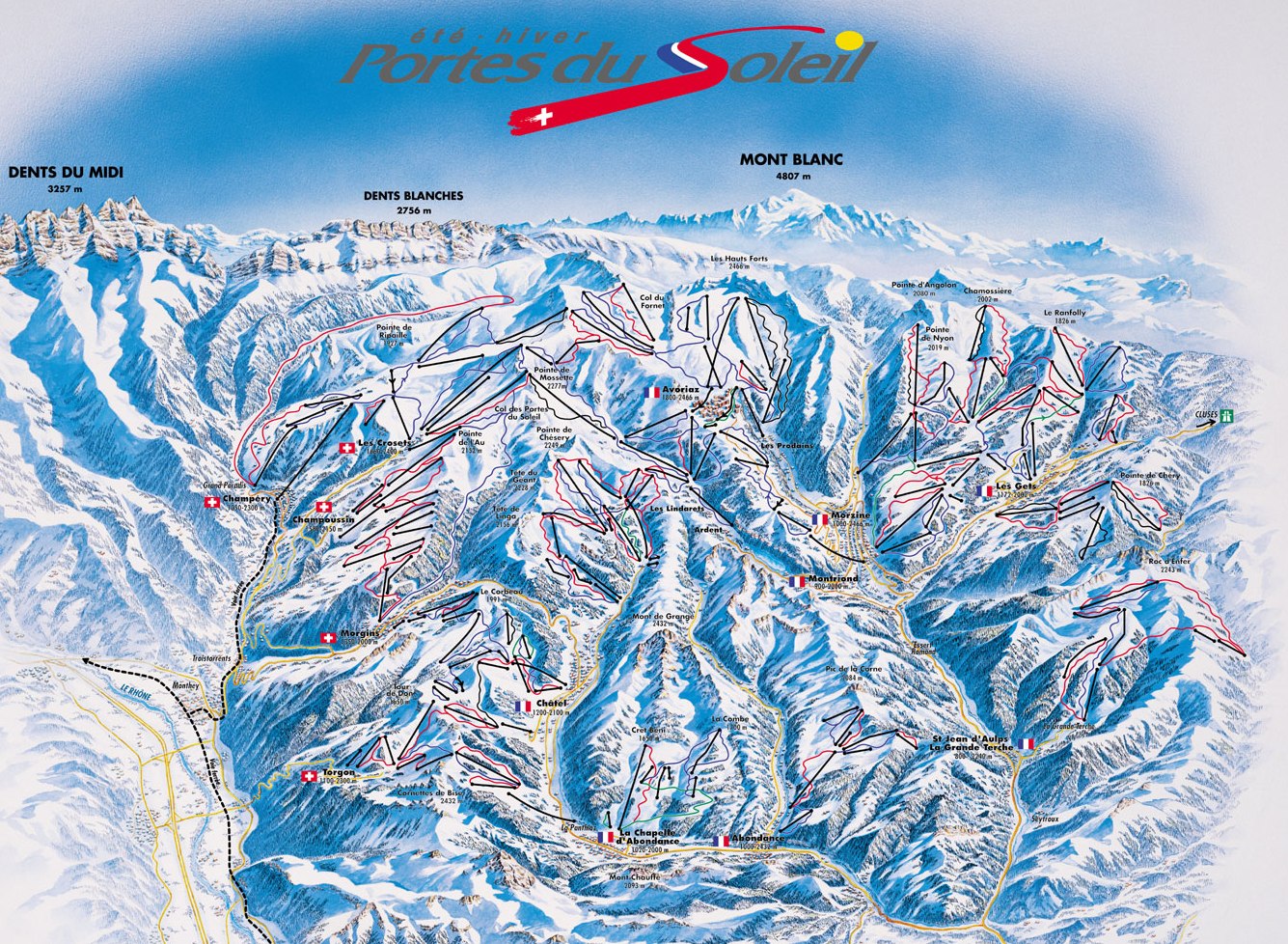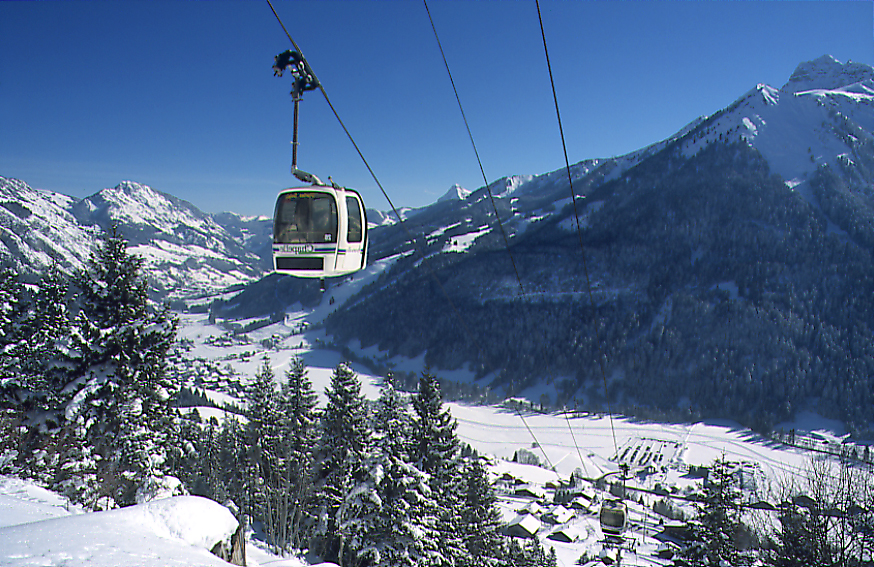 Chatel valley & Morzine valleys
Avoriaz is the centre of the Portes du Soleil, Chatel and Morzine are the closest valleys where there are lots of amenities. Chatel is the closest to the Swiss border and the Swiss motorway and has north facing slopes and so keep the snow longest.
Morzine is a social resort, the main lift into Avoriaz has south facing slopes and as the resort is lower than Chatel so the snow leaves the lower slopes faster than Chatel. There are 13 resorts in this circuit so there are lots of slopes and villages to ski.
You can reach Chatel from the Swiss motorway in the Rhone valley from the south of the lake at Thonon Les Bains without many tight turns on the road. The village sits on the eastern side of the ski circuit close to the Swiss border and Swiss alpine villages. Morzine can also be reached from the lake at Thonon Les Bains.
"Evian Heights" – Thollon Les Memises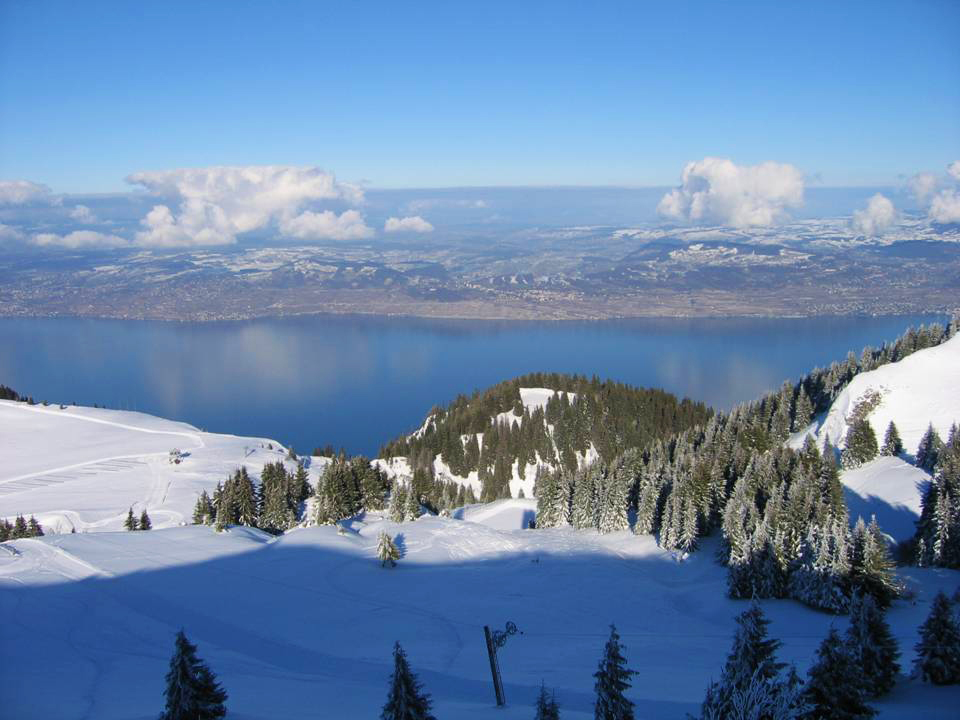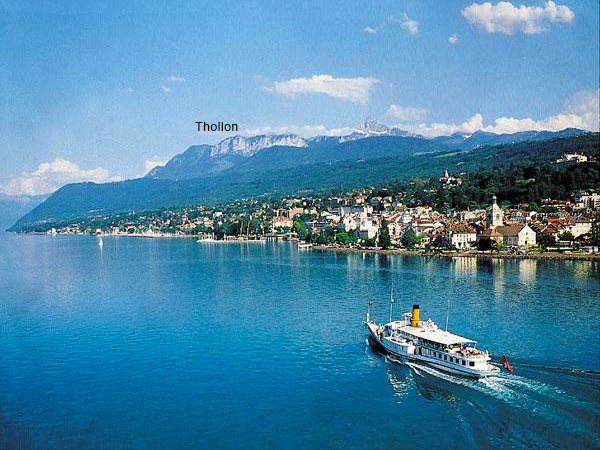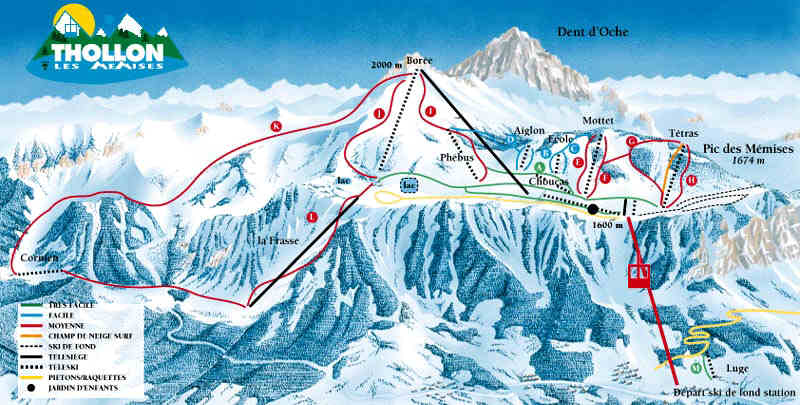 "Evian Heights" - Thollon Les Memises Ideal Winter & Summer village
50 km of mostly north facing slopes + 22 lifts
70 mins. to Geneva airport
15 mins to Evian & ferry to Lausanne & Geneva airport rail link
35 mins from Portes du Soleil circuit
Thollon Les Memises is a lovely French Alpine ski village nestling on a promontory directly overlooking Lake Geneva. It has its own ski area plus fabulous views across the lake to Switzerland. Thollon is an ideal Summer and Winter resort as it is only a 15 minute drive down to the lakeside town at Evian Les
Bains where there is championship golf course, an indoor and an outdoor pool and a lovely relaxing "plage" with children's area and water ski boat. The beautiful floral promenade makes an evening walk before dinner a real treat.
Evasion Mont Blanc – Combloux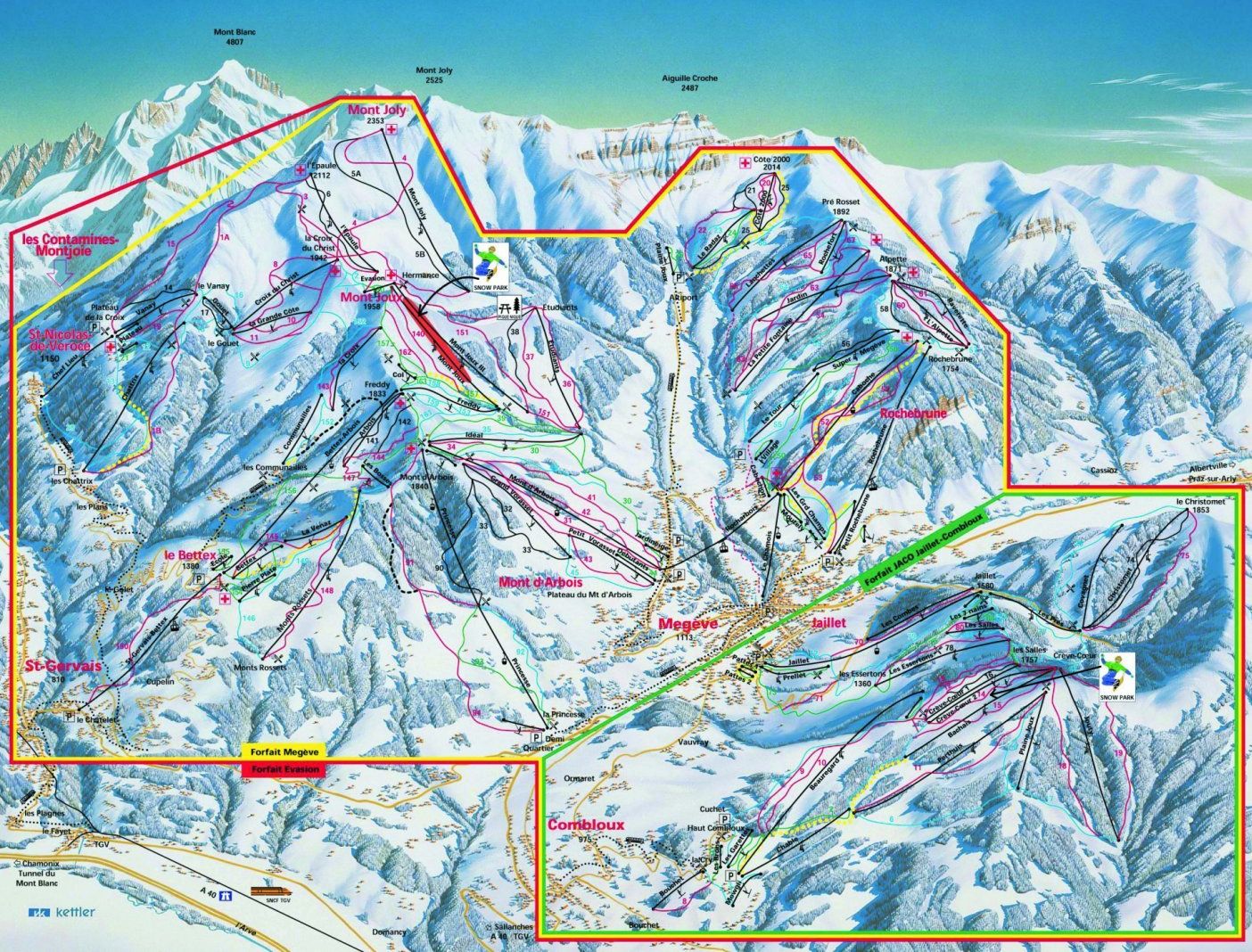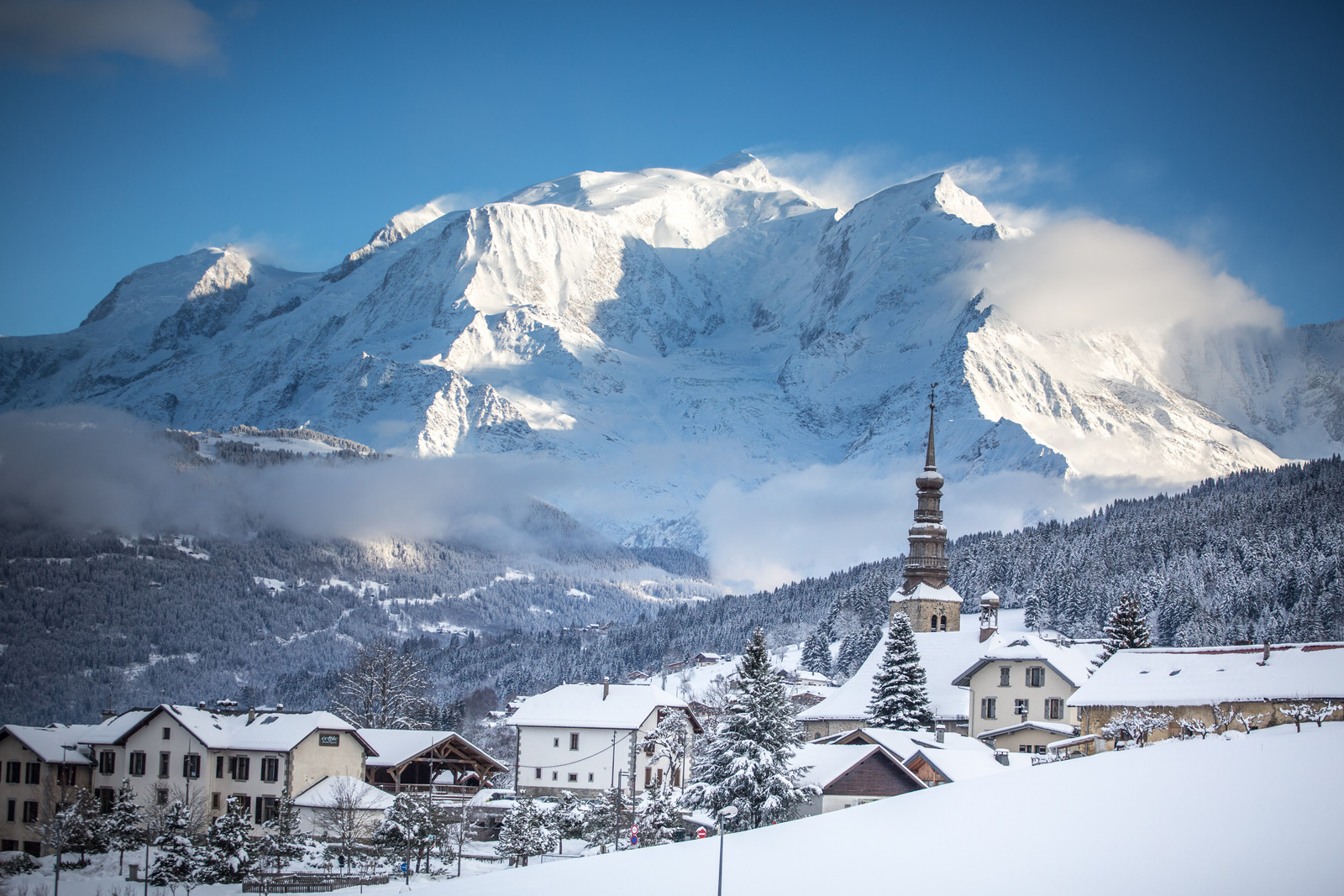 5 Alpine villages / towns in the Evasion Mont Blanc - wonderful views of Mont Blanc.
Combloux village is part of the Evasion Mont Blanc ski circuit which has 445 km of pistes and 107 lifts so there is lots of linked skiing There is an ecological lake where people can swim in the summer plus mountain walking and biking.
Other resorts include Megeve, St Gervais, Les Contamines, La Giettaz.
Combloux is about 25-30 mins from Chamonix Blanc and there is good access by motorway or train from Geneva which is about a 90 mins. Drive.
Villars Gryon - Western Switzerland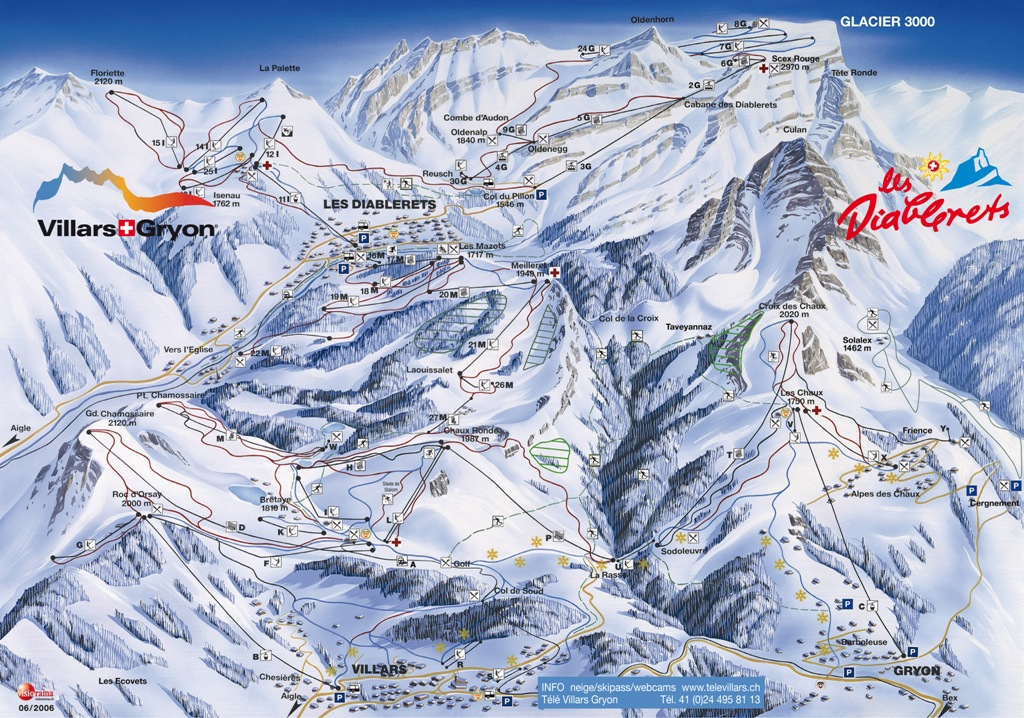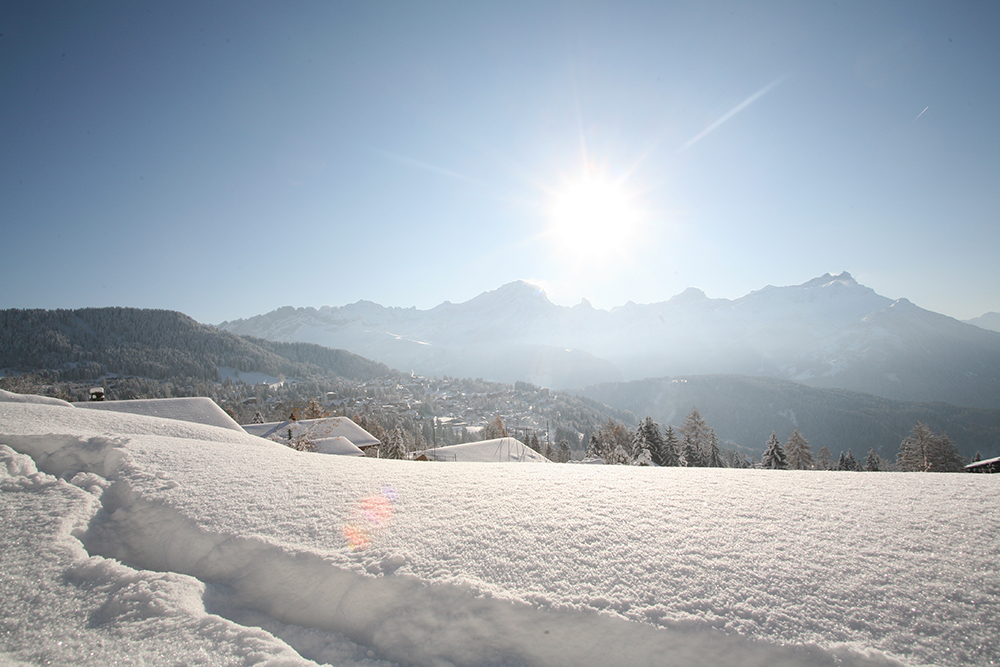 Switzerland at French prices - Barboleuse / Gryon
Les Diablerets - skiing to 3000 metres
Villars - international Alpine resort
90 mins from Geneva airport
The benefits of Barbelouse are that it is less expensive than Villars centre. It is a high quality Alpine area with many other sporting facilities such as an indoor swimming complex and a golf course. The Villars Gryon Les Diablerets ski circuit has 84 kms of pistes from 1224 m - 2120 m and 25 lifts including glacier skiing at 3000m.
Transport is easy from Geneva airport by train or car. The Swiss mainline trains can take you to Aigle or Bex and from there up the mountain to Villars. Alternatively the Swiss motorway passes directly next to the airport and drive to Aigle then up to Villars Gryon or by funicular railway from the Swiss express line in the Rhone valley runs past.
The Swiss motorway in the Rhone valley links to Italy and resorts such as the resorts of Verbier and Crans Montana.
Lake Geneva is a 30-40 mins drive from the resorts so you have lots of options for summer use.
Properties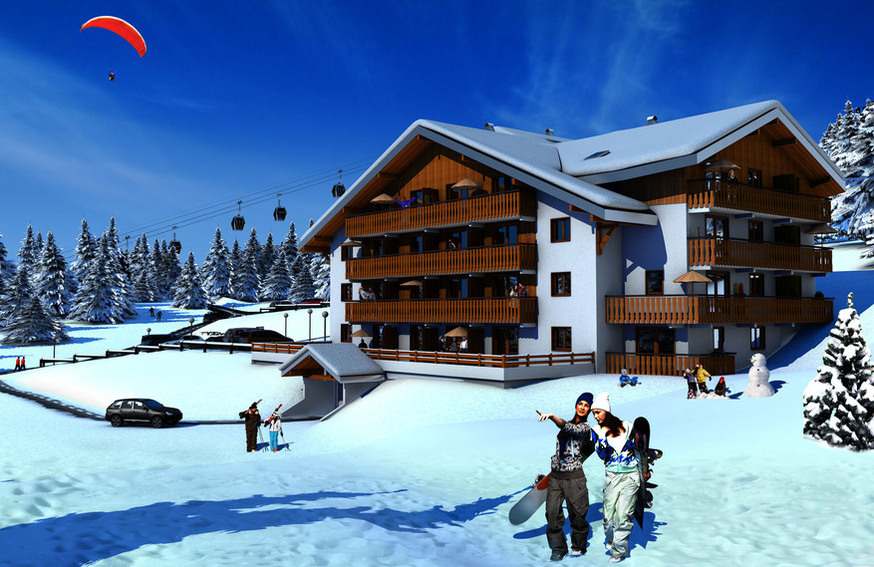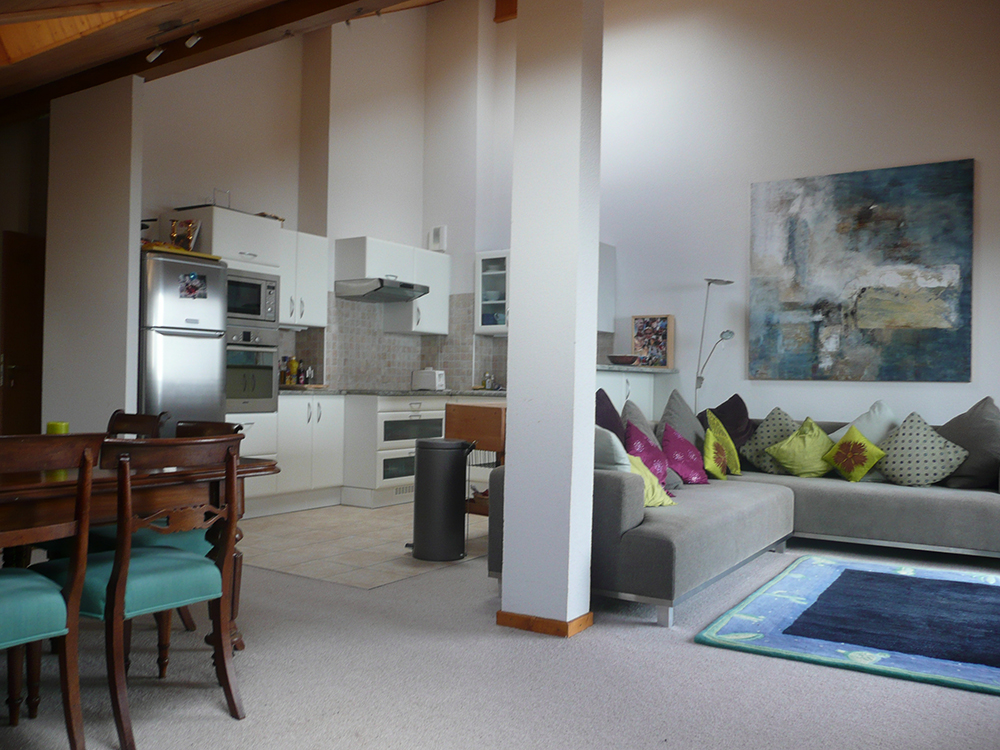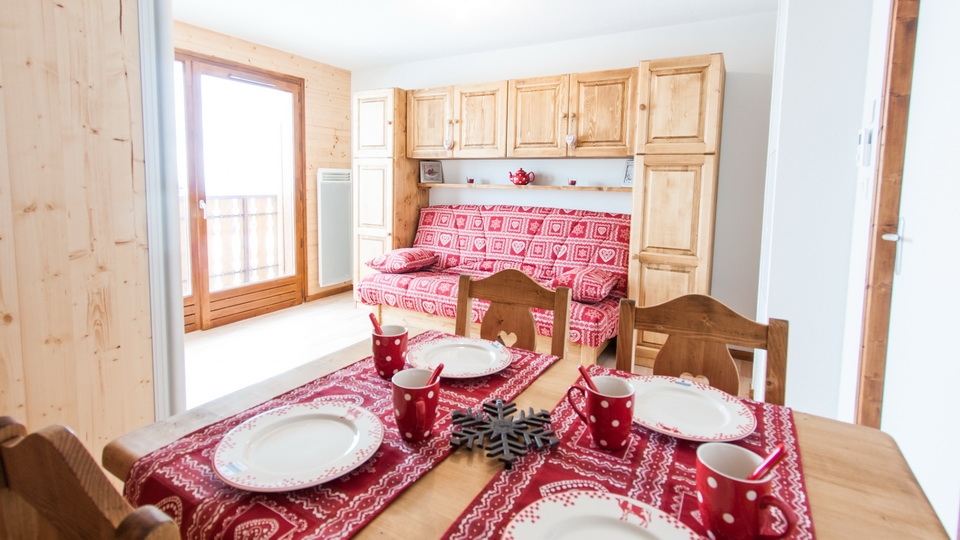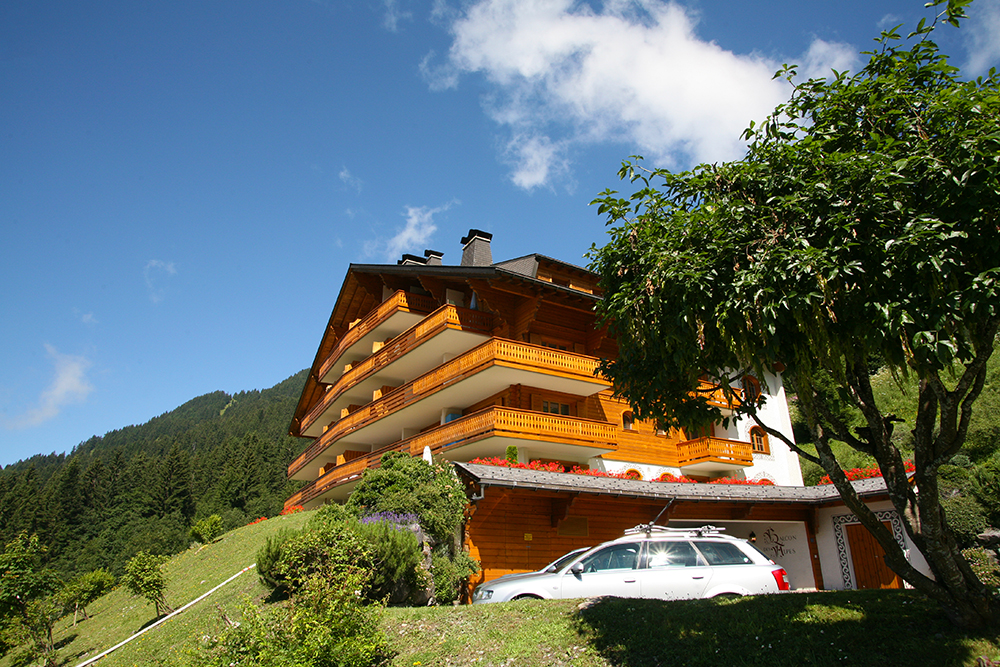 French & Swiss authorities strictly control construction and many resorts will not have space to build more apartments or chalets in the next decade or so.
Apartments in Alpine villages mostly resemble extra large chalets. Few individual chalets available due to land costs. Many apartments and some chalets have underfloor heating normally set just above freezing supplemented with the convector heaters. The level of insulation is generally high which creates a warm atmosphere.
Almost all apartments have a balcony / terrace. Most apartments are part of a "co-proprietaire" maintenance system. Most of our Alpine colleagues have been selling apartments and chalets for more than 40 years and so have a wealth of knowledge about their region. Our knowledge from Alpine property sales for over 30 years also means we are able to assist in many aspects of purchase.
Most properties in these Alpine villages are chalet style apartment buildings with occasional chalets. Apartments have underfloor heating plus convector heaters. They have a high level of insulation so the heating bills may be less than you imagine. Traditional and modern furnishings are available nearby or we can find the furniture for you.
All Vivien properties are finished with a kitchen, bathroom suite, carpet or tiling as appropriate. Customers can upgrade these fitments as required. The Vivien organisation has been developing apartments and chalets in the French Alps for more than 40 years and has hence built up a wealth of experience over this time, 30 years of which our senior management has been selling their Alpine property sales which allows us to guide our clients through all aspects of purchase from the 1st enquiry through to completion of purchase. We can provide you if you with mortgage details from French banks who operate in the area and we can also assist you to meet the local notaires who deal with all contract details. As many hundreds of properties have been sold with the help of our staff over the past 30 + years, all aspects of purchasing have been undertaken many times before.
Typical Acquisition
A 5% deposit is the typical payment to secure a property, the main contract can only be prepared after the foundations are laid when 30% is due and the remainder is paid over the period of the construction. A developer's guarantee of completion with a completion date is normal, no developments are begun without all permissions being granted by the relevant authorities. We can provide you if you with mortgage details from Swiss banks who operate in the area and we can also assist you to meet the local notaires who deal with all contract details.